Back to articles
MARJAN VAN AUBEL: SOLAR POWER TO THE PEOPLE
Dutch designer Marjan van Aubel (1985) is shining some much-needed light – pun intended – on solar energy. With her studio, she creates designs that bring solar energy into daily life in the most aesthetically pleasing way possible. By combining elements from the fields of sustainability, design, and technology, Van Aubel aims to create lasting change and make solar power accessible to one and all. 
Van Aubel's efforts have not gone unnoticed: she designed the roof of the Netherlands Pavilion at the World Expo 2020 in Dubai, and her work is part of the permanent collection of New York's MoMA, London's Victoria and Albert Museum, and the Vitra Design Museum, to name but a few. She has also collaborated with global brands, including Cos, Timberland, and Swarovski, all in her effort to accelerate the global energy transition to solar. 
Where does the interest in solar energy come from? 
MA: "I have always wondered about the solar panels on rooftops, those unappealing blue squares that don't necessarily make houses look more beautiful. It got me thinking about how we could seamlessly integrate solar power into our daily lives and make those panels not only functional but also visually appealing. 
We live in an age in which we desperately need answers for our climate crisis. A few of the answers lie in front of us, but we don't make use of them. Conventional energy sources play a big role in global warming, whereas solar energy can be a clean solution. The sun is all around us, almost everywhere on our planet, so why not use what we have in abundance and turn it into something useful that can bring us a step closer towards a more sustainable future? 
"We are surrounded by surfaces everywhere, so why not use them and design objects that add emotional value"
Most people think of panels on roofs or of gigantic solar farms, which are great, of course, to harvest energy, but it would be even better to integrate solar in a beautiful way into our daily lives. We are surrounded by surfaces everywhere, so why not use them and design objects that add emotional value."
What are the specific challenges or difficulties of working with solar energy?
MA: "Every project always starts as a challenge. We have to consider which materials to use and how to produce locally and as efficiently as possible without generating waste. Since we don't use plug-and-play technologies, it takes a lot of research and experimenting. We also have to explore what's available on the market. Plus convince manufacturers to join us on a journey to discover new techniques and ways to make it more affordable. There is a lot of research happening around how to make solar cells more efficient and applicable to different materials, so we always need to stay up to date with the latest findings and developments."
Can you take us through the design process of, for example, the stained glass panels that generate energy?
MA: The 'Current Window' is a contemporary version of stained glass. It not only serves its traditional purpose of adding color and beauty to a space but also harnesses the power of the sun to generate electricity. The glass panels are constructed with dye-sensitized solar cells (DSSC), which utilize the characteristics of color to create an electric current, inspired by the process of photosynthesis in plants. 
With integrated USB ports on the window ledge, you can conveniently charge your devices by plugging them in. The larger the surface area of the window, the more efficient it becomes as a power source. The design merges aesthetics with functionality, allowing you to enjoy the benefits of both natural light and renewable energy in a beautiful and practical way." 
"It's all about finding creative and practical solutions to make renewable energy a part of our everyday life."
Where else do opportunities lie when it comes to solar design?
MA: "Opportunities lie everywhere, they are all around us. In fact, just one hour of sunlight can generate enough energy to power the entire planet for an entire year. There are numerous projects already underway, such as incorporating solar panels into streets, parking lots, bike lanes, roofing of sidewalks, walls next to highways etc. If we master the technology, we can use a lot more surfaces than we do now. Opportunities are endless.
You can integrate solar cells into practically any surface in an interior and generate energy. This opens up a world of possibilities for incorporating this technology into our homes. Whether it's windows like 'The Current Window', walls, or even furniture, there are plenty of ways to seamlessly integrate solar power into our living spaces. It's all about finding creative and practical solutions to make renewable energy a part of our everyday life."
A good starting point is to look at every surface as a potential surface that could generate energy. With that I mean walls, floors, windows and literally every surface that is exposed to light. Almost everything can be designed in a way so that it can harvest energy. On top of that I think it's important to consider the potential of product design and solar-powered objects in creating more harmonious and integrated spaces. By incorporating well-designed and functional objects into interior design projects, they can create a more symbiotic relationship between fixed elements and objects in the space. A space can become more dynamic in that way. I also think that there will be more solar design in the future with which interior designers can work with and play in space which is quite exciting."
Your products are beautiful, but also exclusive. What are you doing to make your designs more available to a wider audience?
MA: "Making them more available to a wider audience is, of course, the goal. It has been a challenge to create more affordable products designed with solar power. Unlike other fields of product design, solar design still remains a niche with unique requirements. Each of our products and projects uses individualized and specialized technologies, lacking standardization, which inevitably leads to increased costs. It's also a question of supply and demand; by offering beautiful solar designs, we can create a bigger demand for solar products, allowing production on a larger scale, and hence making solar power more affordable for a wider audience.
With our autonomous solar light, Sunne, we took a first step in this direction. It's still on the more exclusive side, but it's a starting point for a series of products that will be more affordable for a wider audience and will help raise awareness of how solar energy can be integrated beautifully into our daily lives. The more designers embrace solar technology, the cheaper it will become to produce. And that's not just great for our studio, but for the entire solar design field and customers. As costs decrease, solar-powered objects will become more affordable for everyone."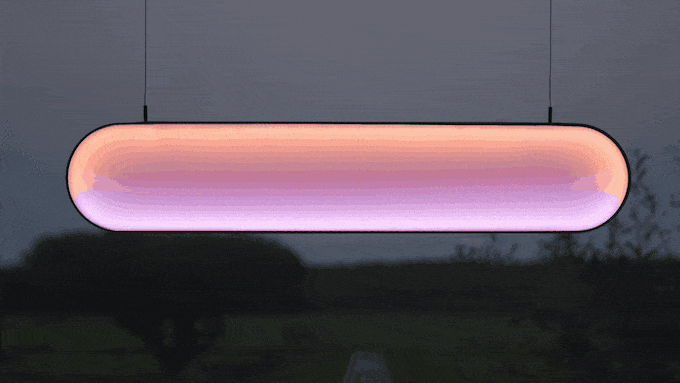 In addition to being an inventor and designer, you are also an author. How did the idea for the book come about?
MA: "Solar energy is exciting and has lots of potential! There is so much more to it than just its technical side, which we're accustomed to. I wanted to write a book that shows this potential and showcases the latest and most exciting developments in the solar industry. We divided the book into three main parts: the past, the present, and the future. Understanding the origins and learning from the history of solar energy is important, but I didn't want it to be presented in a dry and boring way like many traditional history books. Instead, I wanted to make it fun and captivating by also including intriguing images and visuals that bring the history of solar design to life. 
The book delves into the present state of solar energy, exploring the latest advancements, innovations, and success stories. It offers a glimpse into the diverse applications of solar technology and its impact in the world today. Working as a solar designer, I met a lot of interesting people across the industry during the past few years whose ideas and experiences I wanted to include in the book. By featuring their perspectives, I aimed to provide readers with a glimpse into the minds of those driving innovation in the field of solar energy today. 
The book ends with a look into the future. By showcasing visionary ideas, groundbreaking research, emerging trends and dreams, I hope to inspire readers to imagine the transformative potential of solar energy in shaping our future. The book is not only written for designers and makers who want to play with solar technologies but for anyone interested in solar energy. I hope the book will help to change the perception of solar design, make it more attractive and exciting and serve as inspiration for everyday life."
"By using our creativity and thinking outside the box, we can challenge the status quo and reshape the perception of solar panels into something functional and beautiful." 
What is your vision for the future or dream project? 
MA: "My dream is to move toward a world in which solar energy is the standard, and we live in a fossil fuel-free future. I love challenges and enjoy realizing things that are initially deemed impossible.
One project that I am very passionate about and which remains a dream project is the Solar Biennale. It was initiated last year in Rotterdam in collaboration with fellow professionals in the field. Our main goal with the Solar Biennale is to accelerate the transition toward a fossil fuel-free future by showcasing and discussing solar futures and technologies, and by finding solutions together. One of our main goals is to create think tanks where we bring together people from all sorts of backgrounds, not just those in the industry but from different fields in society as well. We believe that by joining forces and collaborating, we can come up with interesting and impactful solutions. If we collaborate, we can think and implement ideas on a wider scale together.
I truly believe that by changing our perspective, we can revolutionize and redefine nearly every technique. We have become accustomed to certain notions, such as the belief that solar panels are always unattractive, confined to roofs or large farms, and limited to square shapes in black or dark blue. However, if we take a step back and approach things with a fresh mindset, we can break free from these preconceptions. By using our creativity and thinking outside the box, we can challenge the status quo and reshape the perception of solar panels into something functional and beautiful. While our specialization lies in the world of solar design, I am sure that there is a lot of room for reinvention in other fields as well. If we, as designers and creatives, do so, we can contribute to making the world more sustainable, democratic, and beautiful at the same time."
What do you think is the biggest challenge in creating a fossil-free future? 
MA: "The biggest challenge in achieving a fossil-free future lies in changing our perception of renewable energy. We need to challenge the conventional status quo of relying on traditional energy sources and shift towards fossil-free solutions. While progress has been made, we haven't yet reached a point of complete independence.
We have to redefine how we view solar power. Initially, the focus was on reducing costs and improving efficiency, and now solar energy has become the most affordable energy source in many countries. However, we still have the opportunity to make solar technology more accessible for everyone. We have many possibilities, and yet change needs to happen, and we are making progress. Not only with the climate crisis but also with social issues such as the war in Ukraine, we've seen the importance of exploring renewable energy sources to become independent and work towards a sustainable future. Exploring renewable energy sources for independence and creating a sustainable future has become inevitable.
Another challenge we are facing is still on the technical side of solar energy. We need to find solutions to not only harvest the sun's energy in the most efficient way but also store the energy sustainably. There is still a long way to go, but we are on a good path."
What designs can we expect from you in the future?
MA: "Designs on many different scales. We are working on a wide range of projects as we continue to embrace all sorts of challenges of solar energy. Our focus will be on creating solar-powered objects that integrate seamlessly into everyday life, making it more accessible for everyone. 
In addition to these smaller-scale projects, we are also committed to working on large-scale installations with which we want to raise awareness about the potential of solar energy. These installations will not only demonstrate the capabilities of solar power but hopefully also inspire others. 
We are also working on new editions of the Solar Biennale, which we are very excited about. We'll have think tanks and workshops in different countries to discuss solar energy on an even wider scale."
We're very proud to call NOOK one of our partners. 
NOOK is the official magazine of the Dutch and Belgian professional associations for interior architecture, BNI and AINB. The magazine offers in-depth content, inspiration, and opinions. NOOK is published quarterly in English. 
A version of the above interview was first published in NOOK, the Symbiosis issue (2023 / #2). 
Order a hard copy of the issue for €12.50, excluding shipping.